Portfolio Prints & Desktop Art
Classic individual photographic prints are perfect for those who just can't choose! Printed on beautiful archival Fine Art Lustre 300 gsm paper in our very own studio, portfolio prints come printed at an 8X10" size and matted for protection. Overall size is ready for an 11X14" frame.
Available individually or in our collections of 5, 10, 15, 20 or all session images presented in a beautiful keepsake box.
Individual prints available from $185.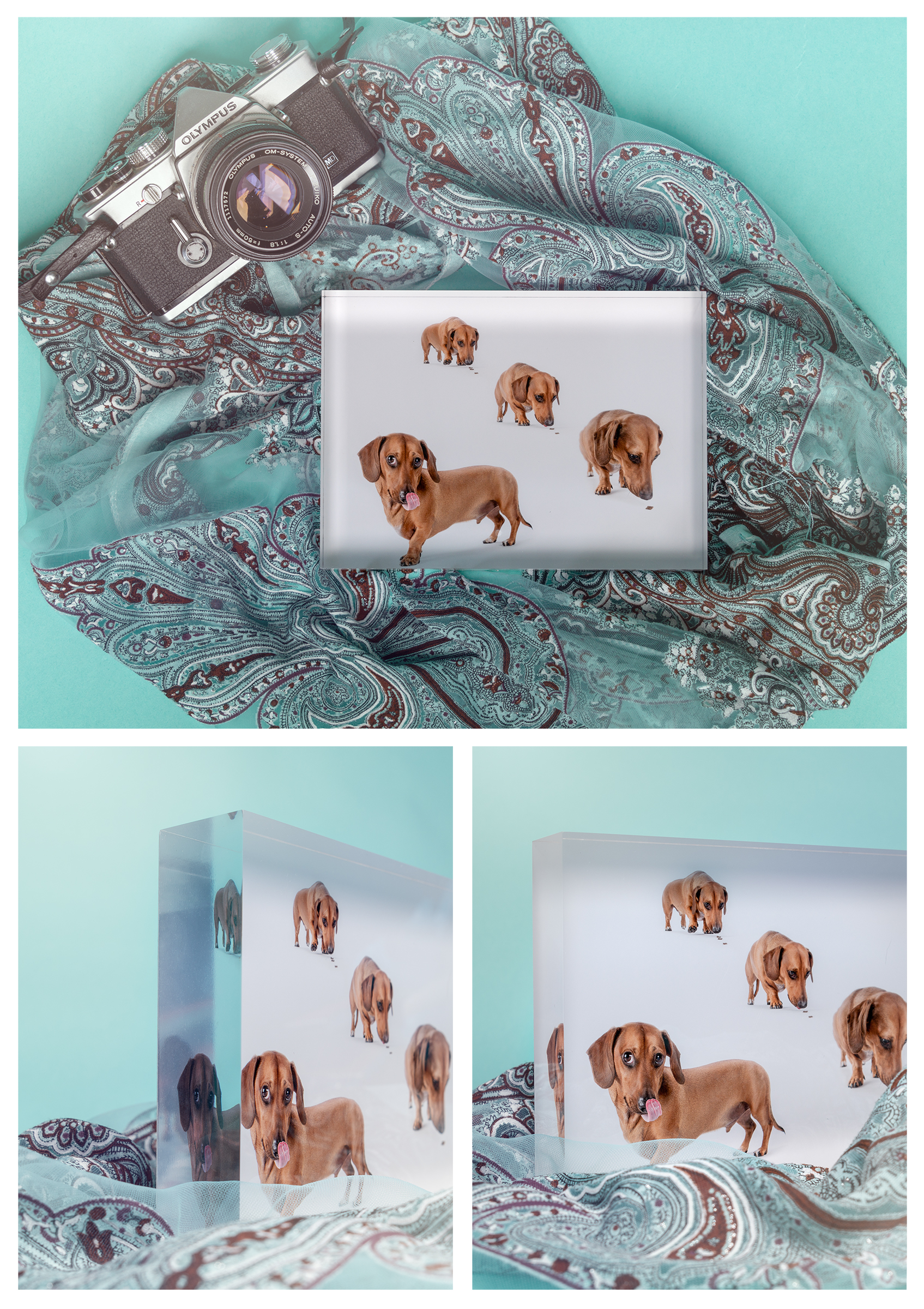 If its impact you want then these acrylic photo blocks are perfect. Printed on beautiful archival metallic paper they have a 3 dimensional floating effect. Plus, since they are free-standing, no hanging system is required.
Group them as a set to create stunning collections for yourself or gifts for the grandparents!
The Desktop Art range comes in 4x4", 5X7", 8X12" or in a beautiful 7X14" panorama.
Priced from $120 - $490